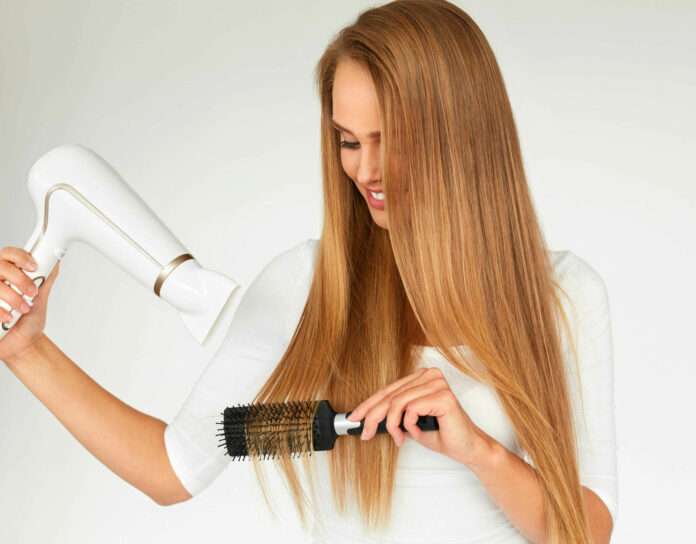 Everyone loves their brush or comb because we know "nothing detangles and shapes hair in the same way" and, when it comes time to throw it away, we are always a little hesitant for fear of not finding a good replacement.
The time has come, take heart and go to the Haircare department of the best-stocked store in your city. Do not think you can get away with it quickly because when you are in front of the shelf it will not be so simple: brushes in wood, metal, round, square, with synthetic teeth or with natural bristles, with or without handle, with narrow or wide teeth. Which one to choose? Obviously the shape, the dimensions and the material aren't only a design choice because each brush and comb has specific functions ideal for the various textures.
Let's start the journey in this mysterious world starting from the brushes.
The flat brush, or Paddle, is perfect for combing and detangling long hair, when they are dry, without breaking it. The soft air cushion guarantees perfect comfort and does not irritate the scalp. On the market they can be found in various shapes, colors and materials. Get creative!
Focusing on the bristles there are brushes with synthetic, wooden or natural teeth. The brush with synthetic teeth, in nylon, is the most classic and cheap, useful for combing short or medium-long hair, not too thin.
If you have thick and resistant hair, the best model to penetrate the hair is the one with wooden teeth, 100% natural, which counteracts the hated frizz hair and reduces the electrostatic charge.
Brushes with natural bristles, usually made with boar hair, horse hair or whale bone, move the sebum naturally produced by the scalp from the root to the ends in order to make the hair more voluminous. Perfect for straight or wavy hair but not recommended for those with very dense curls as they create a bad frizzy effect.
To shape the bob or long bob saving the right volume, a semi-curved brush with short teeth should be used while, to create a perfect and quick hairstyle like at the hairdresser, is suitable a round brush.
Turning to combs, which are the most useful ones?
The wooden comb with wide teeth is essential for detangling wet hair after shampooing or just out of the shower and is the accessory that should never be missing in the bathroom cabinet.
Do you have very long hair and want to style it or put it in a ponytail? You need a comb with a pointed handle so that you can perfectly part the hair. Generally this type is characterized by very narrow and thin teeth (this comb is also useful for the '60s backcombing) that absolutely must ot be used with curly or very wavy hair.
Whatever your choice, always buy quality brushes because too many cheap ones could ruin your hair!