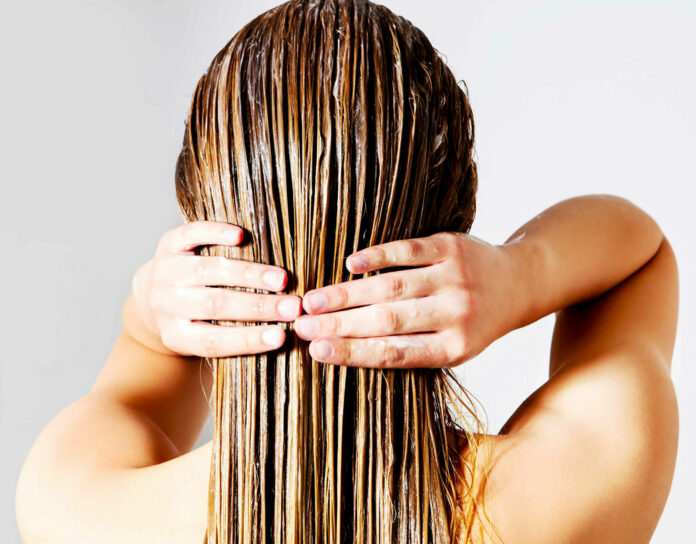 Dry, dull and dehydrated hair? The new co-washing technique that offers an immediate hydration booster is very popular in the USA, and now also in the old continent. No magic lotion or mix of miraculous products, the technique is very simple:
remove the shampoo and use only a conditioner or a cream.
Yes, it would seem absurd to wash your hair without shampoo, but you will see the immediate hydration and softness that this technique will give to your hair. You will be speechless.
All of us, more or less, complain that our hair sometimes appears dry, dull and poorly hydrated due to the continuous treatments and also cause of atmospheric pollution that tends to dirty them faster. Frequent washing, if you don't use specific products with a delicate action, are not the best solution to give shine to the hair, as repeated cleansing can stress and weaken the scalp even more. Specially curly girls struggle daily with the problem of dehydration that causes a frizzy and undefined curl. Therefore, to have shiny, hydrated and voluminous hair, specific products are used to guarantee a nourishing, restructuring and regenerating effect. Obviously there is nothing wrong but why not experiment with this technique that promises to give the same results by only partially modifying your daily routine? vLet's see how to proceed specifically. Instead of doing the classic shampoo plus conditioner, just eliminate the first step and apply a knob of conditioner directly on damp hair from root to tip. Let the product act for a few minutes and rinse very well, taking care to not leave residues.
Benefits will be immediately visible: correct cleansing, greater hydration, respect for the skin's hydrolipidic film, softness and brightness.
Even the most unmanageable curls will be well defined. 
But that's not all … there is another variant of co-washing popular among the stars, which consists of mixing a knob of conditioner with a little brown sugar. Proceed with a gentle massage to dissolve the sugar and rinse thoroughly with warm water.  
The ideal would be to alternate co-washing technique with shampoo to obtain a much brighter hair that will tend to get less and less dirty with the passage of time. It would be advisable to intensify the use of this technique in periods when the hair appears drier and more brittle. 
Seeing is believing!! Happy co-washing everyone!! 
PRODOTTI CONSIGLIATI
Tangled Hair Cream