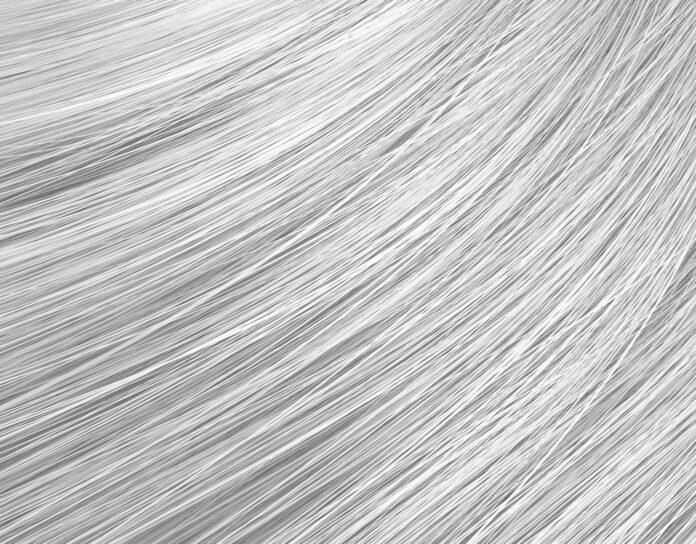 Until a few years ago, undoubtedly more women than men, lived the appearance of the first white hair as a real misfortune, but now… is white the new black?
For men, showing off white hair has always been a source of charm, just think of George Clooney and Patrick Dempsey, but for women this is a real revolution.
Not only the stars but also the common people proudly "surrender" to white hair, showing it without fear and transforming it into a manifesto of acceptance and "body positive", or rather of "hair positive". On the red carpet of the Emmy Awards, white hair and not perfect regrowths were shown by actresses like Charlize Theron, Demi Moore and Cindy Crawford. Even the flawless queen of Spain, Letizia Ortiz, has appeared in public several times showing prominent regrowth on the base of her ash brown hair.
The hashtag #whitehairdontcare is very popular on social networks and ad hoc profiles have even been created to celebrate this history of acceptance. For example, the "Grombre" profile promises to radically celebrate the natural phenomenon of gray hair and, as stated in the bio, it tells the story of women spokespersons of this movement.
But saying no to dye and accepting the aging body does not mean giving up taking care of your white hair and letting go. Indeed, white hair needs to be treated with targeted and specific treatments. The first step is cleansing with an anti-yellow shampoo for white and bleached hair, which counteracts graying and oxidation of the hair. In order for a hoary hair not to be sloppy it is essential that the hair always have an impeccable appearance with candid and silvery reflections, perfectly brilliant.
White hair is usually more brittle, thin and dry and needs constant hydration and nourishment to keep it shiny, soft and shiny.
This is because the sebaceous glands produce less sebum and lubricating substances as we age and consequently the hair appears drier and frizzy.
In general, it is therefore important to always moisturize the hair correctly using a good conditioner at each wash and applying a tonic directly to clean the scalp twice a week. I recommend a little hairspray on the finish otherwise the hair will tend to dry out very quickly.
Does the first white hair appear? Don't panic, resist the temptation to tear them up (let's dispel the myth, they won't grow back two more) and accept them fearless, no one will be more fascinating than you.
RECOMMENDED PRODUCTS
Energizing treatment shampoo for oxidized hair with pigment action.
Tonic Energizing treatment for oxidized hair with pigment action.